Dragon Legal for PC
Next-generation speech technology for legal work.
Dragon® Legal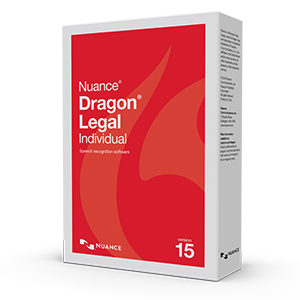 Speakeasy Solutions does not recommend the Dragon Legal products; instead, purchase Dragon® Professional (Individual or Group, accordingly).
The Legal editions of Dragon provide an American legal vocabulary. As such, its usefulness for Canadian lawyers may be diminished. Moreover, the Legal and General Vocabularies contain American spelling, and not Canadian (which are now found in the Professional editions).
Nearly all of Speakeasy Solutions' legal practitioners use Dragon Professional rather than Dragon Legal.
However, for those who practice cross border law, or those who are interested, review the information below regarding the Dragon Legal editions.
Dragon® Legal Individual 15
Dragon® Legal Group 14
Product Comparisons
Place An Order